How to take part in the stormbreak summer challenge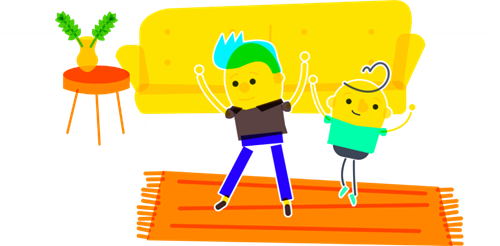 Taking part in the stormbreak summer challenge is easy.
Create an account (an adult must do this on behalf of a child/children*)
Choose a stormbreak to do based on how you feel, what you'd like to achieve or what you enjoy.
There are lots to choose from and the number is growing! 
Take part in the fun 10min session where one of our stormbreak coaches will get you moving. 
You can also:
Join our LIVE stormbreak every weekday at 10.30 am
Choose a new stormbreak from the stormbreak library at any time. 
Collect badges after every 5, 10, 15, 20 and 25 completed stormbreaks (You can complete more but only log one stormbreak per day!)
Challenge yourself to see how many stormbreaks you can take part in over the summer!
* All stormbreak participation should be supervised by the trusted adult, parent, carer/guardian as account holder.
  Why not join in and share the stormbreak experience.